Half Battered Kerb Stones – Produced to your requirements.
FEATURES:
Can be made to any bespoke sizes*.
Natural Yorkshire Stone.
Cut and shaped and profiled in house by our skilled Stone Masons.​
Can be supplied to radii.
Can be produced to drawings, dimensions or templates.
*some limitations on maximum sizes may apply
Typical half battered kerb stone profile.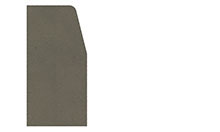 More information.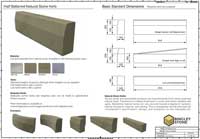 Click to download PDF
Available in the following stone types: