Grange Riven Yorkstone Paving
Riven or 'split faced' natural Yorkstone paving with a unique natural colouring. Ranging from buff brown tones to greys and yellows. Grange is a high quality natural Yorkshire stone riven paving.
GRANGE RIVEN YORKSTONE PAVING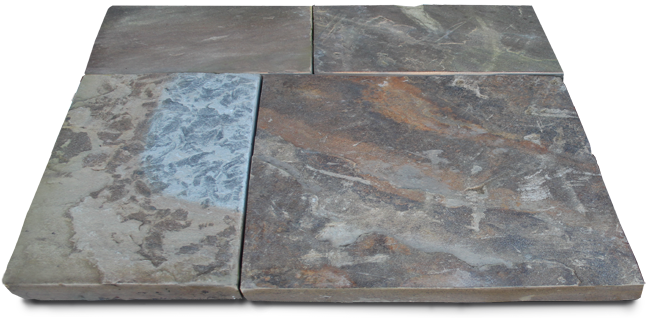 Brown, Yellow, Buff and Grey Riven Paving – Durable, fine grained riven Yorkstone.
Grange Yorkstone paving consists of a blend of yellow buff & brown tones, with silver grey blue tones throughout.
The term riven refers to the way the solid blocks of stone are split or 'riven' apart to leave the natural face texture to the slabs. Quarried locally from a Yorkshire quarry, we produce Yorkshire stone paving slabs in much the same way as historically done. We utilise modern methods and equipment where necessary, to ensure a cost effective, high quality product.
Grange riven paving is a high grade natural stone has been proven durable well in excess of 100 years.
Image Gallery – Grange Riven Yorkstone

Fantastic selection of stone from all over the world, as well as Yorkshire. Great value for money, Responsive customer service and can highly recommend them. Our new patio area looks fantastic. Extremely satisfied

"Thank you! From start to finish the service we've received was great.  The stone looks fantastic, thank you Bingley Stone."
Recent Projects – Yorkshire Stone