Aged Tumbled Walling Stone
At Bingley Stone we developed our range of aged tumbled walling stone from the need to meet customer demand. Bingley Stone have developed a unique process of colouring and distressing our aged walling stone to emulate the reclaimed old walling stone that is becoming ever increasingly scarce and more costly.
Tumbled Walling is available in a range of sizes and finishes. Aged to match existing or simply aged for a preferable appearance.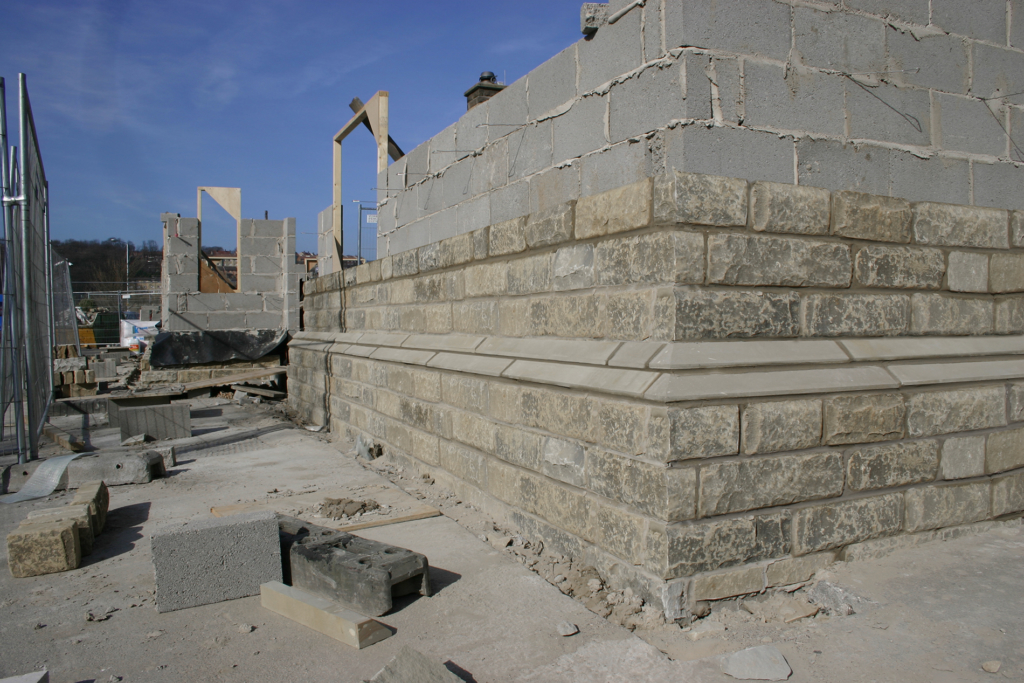 With fewer old buildings being demolished a reliable supply of reclaimed stone walling has become ever more difficult to maintain. Consequently, Bingley Stone have developed  unique process of colouring and distressing new walling stone to meet the demands of our customers. We can now supply, on demand, large quantities of aged walling stone to the specification of the customer.
The benefits of Bingley Stone's Newbold genuine natural Yorkshire stone walling is that it is cost effective, furthermore it is readily available in sizes and colour matched to specification.
Bingley Stone's unique ageing process provides a convincing appearance, practically indistinguishable from old, reclaimed stone but with the benefits of being available in the required sizes and quantities. Above all, it is a natural Yorkshire stone that will give many many years of faithful service and will continue to age and mature in appearance as time passes.
Examples of colours  – Our aged walling stone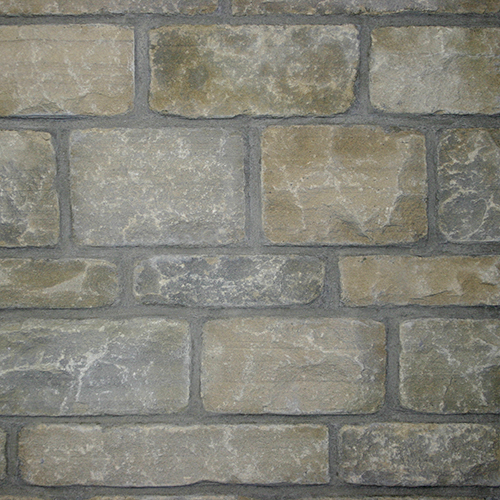 Newbold Light
A subtle blend of lighter natural tones. Created to match lightly weathered cleaner faced old stone usually found in areas of low pollution, or from relatively new buildings.
Newbold – Light Tumbled Walling is available in a range of size options.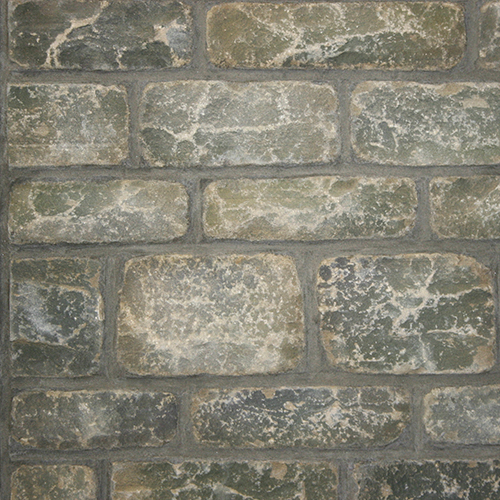 Newbold Rural
To simulate weathered walling stone which with a natural green hue due to lichens or mosses. Usually found in rural areas, areas of clean air or buildings in the vicinity of trees.
Newbold – Rural tumbled walling is available in a range of size options.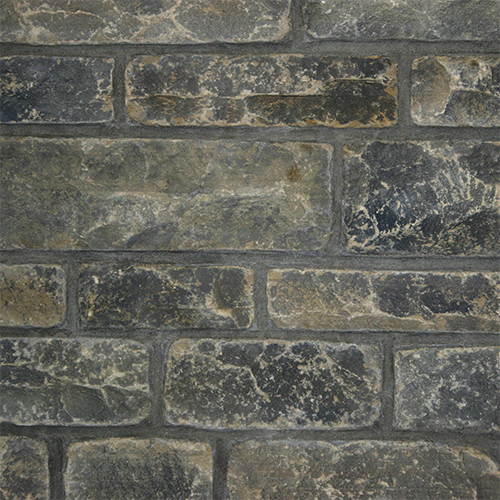 Newbold Dark
Often required when new constructions are situated alongside older buildings. The process applied to Newbold dark walling simulates many years of ageing and exposure to pollution.
Newbold – Dark is available in a range of size options.
More sizes and colours are available : please enquire
Inspiration – Aged Tumbled Walling Stone
Tumbled walling stone used in various applications.
Newbold Walling and Bespoke Quions
Bingley Stone manufactured and supplied the bespoke quoins (corner stones) along with colour matched and aged walling stone for this project. The clients wished for their new extension to closely resemble the existing stone from the original house.
The quoin blocks were made by our masons and a 'margin' was applied to the vertical edge to run up the corner of the pillars and window openings.  These were produced to size and coloured slightly darker than the infill stonework to emulate the way that the existing masonry had weathered naturally over time.
Not seeing what you're looking for?
The examples shown are above are a small selection of the aged walling stone we offer.
We cut and tumble all our aged walling stone and related natural stone products 'in house' therefore, if you have a specific size requirement then get in touch. It is most likely we can produce your walling requirements to your exacting specification.
Image Gallery – Tumbled Walling Stone

Fantastic selection of stone from all over the world, as well as Yorkshire. Great value for money, Responsive customer service and can highly recommend them. Our new patio area looks fantastic. Extremely satisfied

"Thank you! From start to finish the service we've received was great.  The stone looks fantastic, I know we will enjoy it for years and years. Thank you Bingley Stone."